Ever-Greenes: Revisit Ida B. Wells and The Women Pushing Back Today
'From the United States of Anxiety: Gender and Power'
Originally Aired: Tuesday, June 30, 2020
Overview
Watch an encore video stream of this live episode from WNYC's podcast The United States of Anxiety: Gender and Power, recorded live on our stage in 2018.
Host Kai Wright explores the life of Ida B. Wells and her decision as a young woman activist to take on a deadly fight, and not let up. It was barely a generation after the Civil War when Wells – then a young journalist – dared to expose dangerous truths about lynching in the United States. Southern whites were so rattled by her writing, they burned down Wells' Memphis newspaper.
Forced into exile, she expanded her work into a long pamphlet called Southern Horrors: Lynch Law in All Its Phases, focused on anti-black terrorism in America.
Wells biographer Paula Giddings joined us to discuss what made Wells a woman who refused to stop, even in the face of constant threats on her life. Writer and cultural critic Jamilah Lemieux, racial justice activist Linda Sarsour and Saily Avelenda had an intimate conversation about their own lives – walking in Wells' footsteps, pushing hard for change in a society that struggles with the idea of powerful women. And Camille Sims performed a selection from "Southern Horrors," with Marcelle Davies-Lashley performing "I've Done My Work."
The United States of Anxiety is supported in part by the Economic Hardship Reporting Project. Additional support for WNYC's election coverage is provided by Emerson Collective, The New York Community Trust, and New York Public Radio Trustee Dr. Mary White.
This show was produced with support from Chasing the Dream, a public media initiative from WNET reporting on poverty, jobs, and economic opportunity in America.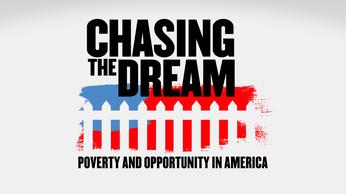 Production Partners